Pilates Tower Classes
Tower classes are a mix of mat work with the added strength benefits of spring resistance to help enhance your Pilates workout. In our tower classes, your mat remains stationary and you pull and push springs attached to a wall-mounted springboard. This system will challenge your balance and core strength while building on the skills learned from reformer and mat Pilates. Our tower Pilates classes are available at our Upper East Side and Sutton Place studios. We offer beginner, intermediate and advanced tower classes.
Use the calendar below to schedule a Pilates tower class with one of our highly qualified and experienced instructors.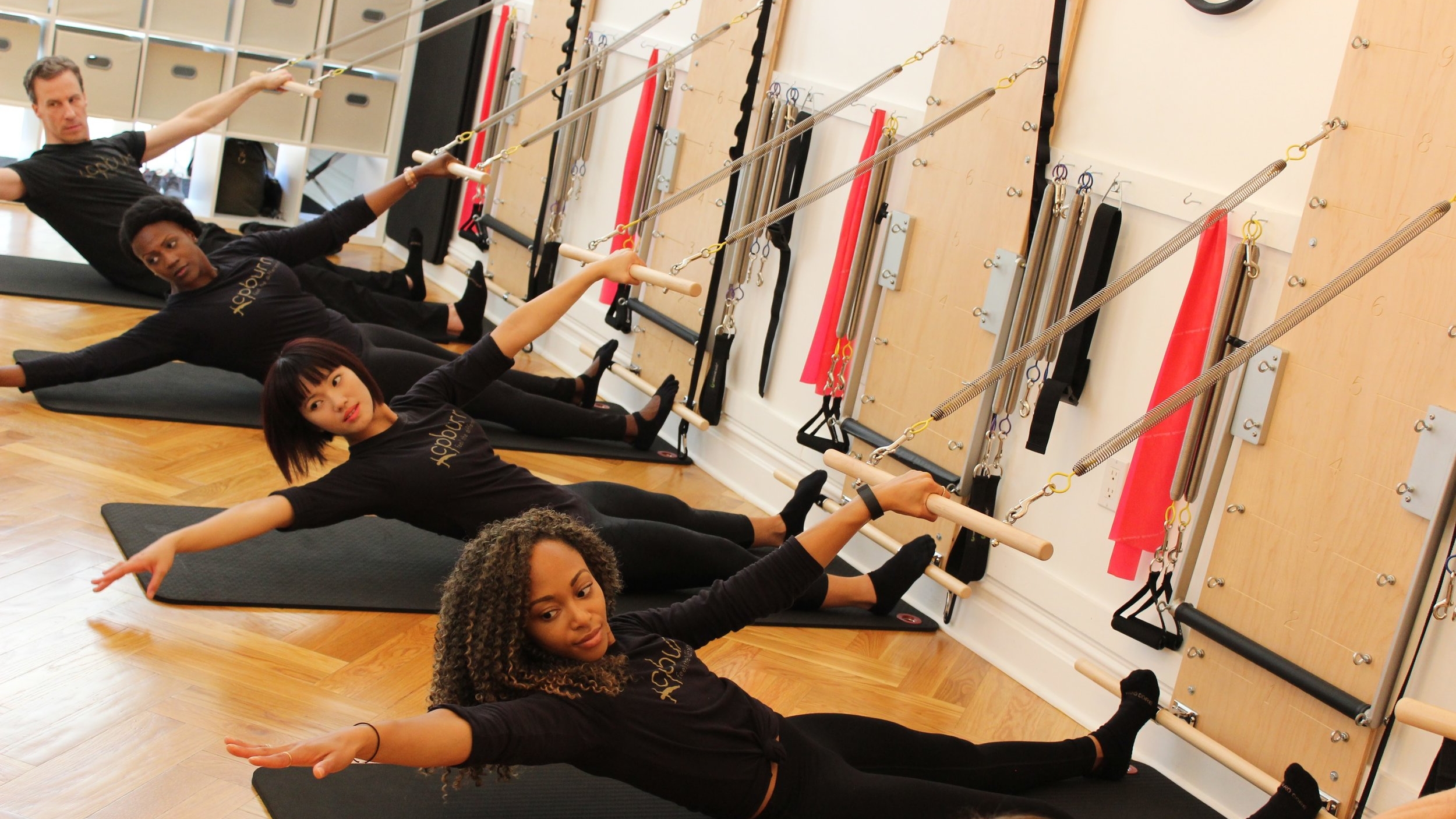 IMPROVE FLEXIBILITY
BUILD STRENGTH & ENDURANCE
GREAT FOR PILATES BEGINNERS
About Tower Pilates
All Pilates exercises seek to achieve the same goal: to develop the complete coordination of mind, body and spirit to promote flexibility, endurance, strength and posture. Tower pilates uses a mat and a mounted wall unit that allows you to adjust the level of the spring tensions during the exercise. The Springboard is great because of it's ability to change tensions and adapt to your individual level. Generally, the higher the spring is set on the board, the greater the tension. Also, the further you're away from the board, the greater the tension. Because the mat is stationary, tower pilates is a great way to introduce yourself to the many wonderful benefits of practicing Pilates.
About Our Studios
Our sleek, modern studios are located on the Upper East Side and Sutton Place. Filled with beautiful, state-of-the-art Balanced Body Allegro Machines, whether you're new to Pilates or continuing your Pilates experience, CP Burn is a great place to practice.
79th Street Studio
187 East 79th Street, 2nd Floor
Sutton Place Studio
1010 First Avenue