Pilates Reformer Classes
Pilates Reformer classes use the Reformer apparatus; a series of springs, pulleys and a moving platform to enhance your Pilates practice. The Reformer improves length, strength, flexibility, and balance as the easily adjustable springs give you complete control of the difficulty or resistance. Our Pilates Reformer classes are available 7 days a week at our Upper East Side and Sutton Place studios. We offer beginner, intermediate and advanced Reformer classes.
Use the calendar below to schedule a Pilates Reformer class with one of our highly qualified and experienced instructors.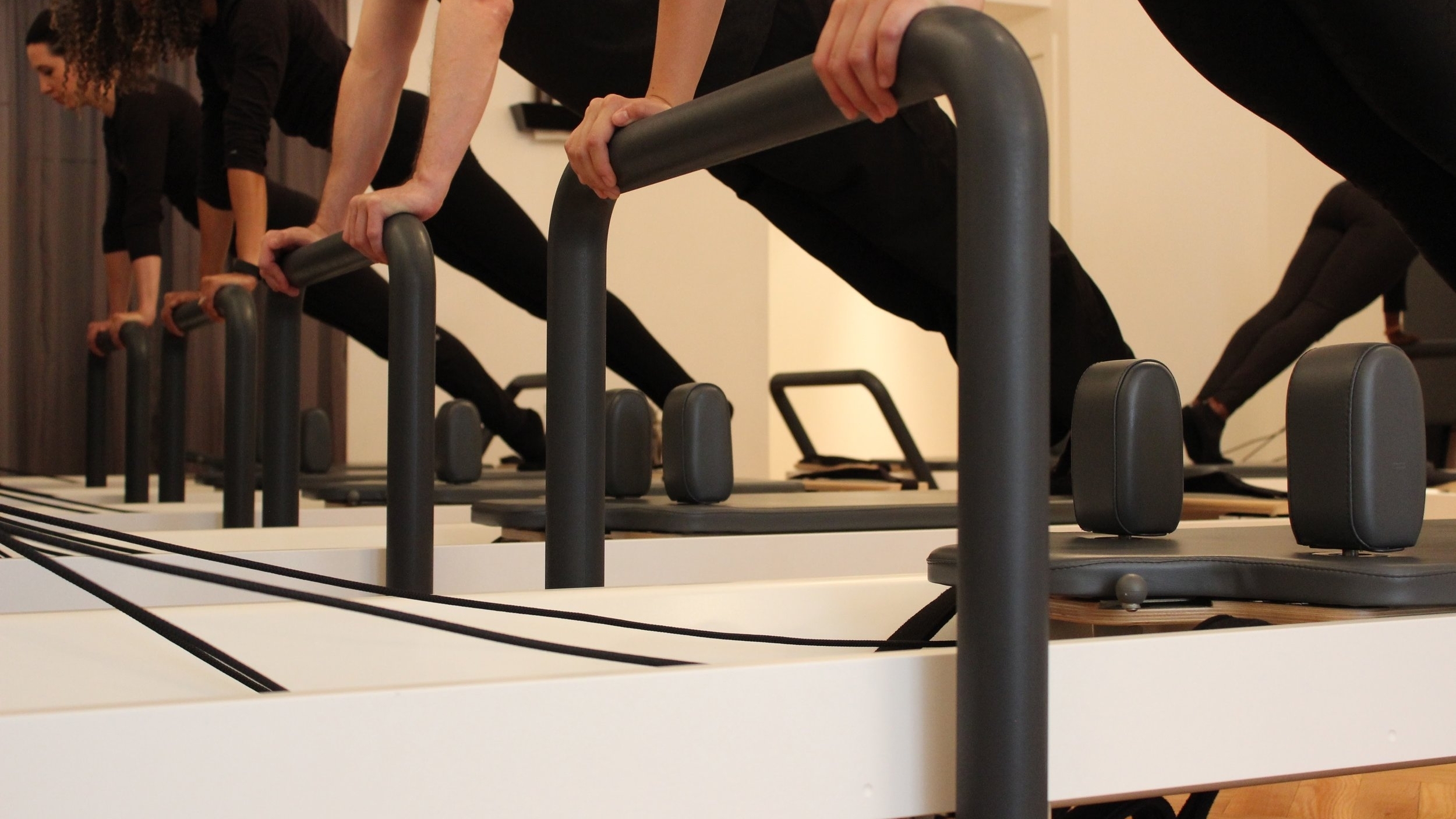 Pilates Reformer Benefits
INCREASE CORE STRENGTH
IMPROVE POSTURE & FLEXIBILITY
REDUCE MUSCLE & BACK PAIN
About Reformer Pilates
All Pilates exercises seek to achieve the same goal: to develop the complete coordination of mind, body and spirit to promote flexibility, endurance, strength and posture. Reformer Pilates uses a Reformer, an apparatus designed to help people master techniques and take your mat exercises to the next level. As compared to mat Pilates where resistance is limited to body weight, reformer Pilates uses springs and bands to apply resistance. Reformer Pilates will challenge you and deepen your understanding of body control. Our Reformers adjust to any shape and size.
About Our Pilates Studios
Our sleek, modern studios are located on the Upper East Side and Sutton Place. Filled with beautiful, state-of-the-art Balanced Body Allegro Machines, whether you're new to Pilates or continuing your Pilates experience, CP Burn is a great place to practice.
79th Street Studio
187 East 79th Street, 2nd Floor
Sutton Place Studio
1010 First Avenue